Daily Schedule
5.25 am


Ghantanadham

5:30 am


Suprabhatham

5:50 am


Gopooja

6:00 am


The Temple is opened and Guru Darshanam begins
To learn more, click Here
The Sri Yogi Naraeyana Mutt is situated in Kaiwara, 60 kms from Bangalore, Karnataka.
The Mutt is dedicated to the learned saint, Sri Yogi Naraeyana, who was born in Kaiwara in 1726. Over the 110 years of his blessed existence, Yogi Naraeyana – or Thataiya, as he is fondly referred to – played the crucial role of spiritual leader and social reformer.
Thataiya belonged to a line of seers of the Vedic and Upanishadic period. All his teachings are based on the Upanishads, the Ramayana, the Mahabharata and the Bhagavat Gita. He preached the essence of Bhakti, taking examples from Bhagavatha. He also followed Narada Bhakti sutras.
Thataiya was a mystic and the personification of a true yogi. One can find plenty of examples of yogic
experiences in his works, all of which were influenced by his own experiences. He ridiculed the caste discrimination that was rampant in society and found the same values of life in Sri Ramanuja's preaching of Vishishtadvaita. He also liked the vyshnava agama form of worship in temples, and advised others to adopt the same. This form of temple worship continues to be followed even today in the Mutt's temple.
Just like Sri Ramanuja, he said that moksha is open to all without any discrimination on the basis of caste, creed and sex. He was a highly enlightened yogi who believed that the yogic path, under the guidance of a genuine Guru, is the only path to moksha.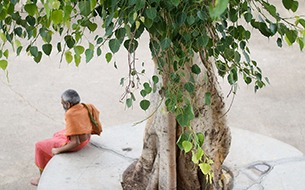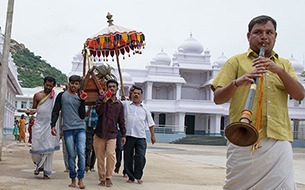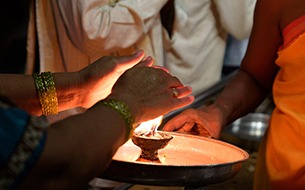 Magazine
In order to disseminate the timeless teachings of Sri Yogi Naraeyana, the Mutt has started the special monthly magazine 'Mallara'.